Year in Review Grade 5
In grade 5 I think that I have changed in a lot of different ways. That includes physically, academically and also a lot of other. First I would want to talk about my goals, in the beginning of the year I made 2 different goals.
Goal #1 Improve on my self assessing skills in my work
For this goal I think that I was half successful. Every time I finished my work I would read it once to make sure that I won't make any careless mistakes or spelled something wrong. One thing that I didn't do was to keep the proof reading check list on my desk . In the middle of the year the sheet was so broken up that I had to throw away the check list . So I couldn't use the sheet to help me.
Goal #2 To become more of a risk taker in my learning and also out of school
For this goal I thought that I was really successful because I thnk that to be in grade 5 you have to be really open minded and try new things.  Like trying new strategies or trying stuff that you don't usually do. For example in camp, you have try a lot of new things. Like making your own team chant or visiting pirate caves. One of the thing that really made me to become a risk taker is the China trip. In the China trip it is almost impossible not to try new thing, especially food. Because the food there so different from the food in Hong Kong, and if you don't eat any of the stuff you are going to be really hungry. So I think that this goal is really easy to accomplish generally.
Things that I liked
Getting my new Macbook
field trips ( I liked every one of them )
French ( I like to learn new languages )
A really funny teacher
Trying new apps in our computer
China trip !!! ( The food there was AWESOME )
Getting our lockers
End of the year party ( Even though the party is next week I have a feeling that it is going to be awesome )
Doing maths
Making new friends
Favorite thing I did in the school year
The favorite thing I did in this school year was making a movie of karate kid. My partner was awesome 14 , it took us about 4 periods to make the mini movie. We made a lot of mistakes because we always say something wrong when we are filming. But we still did a good job and managed to make the class laugh.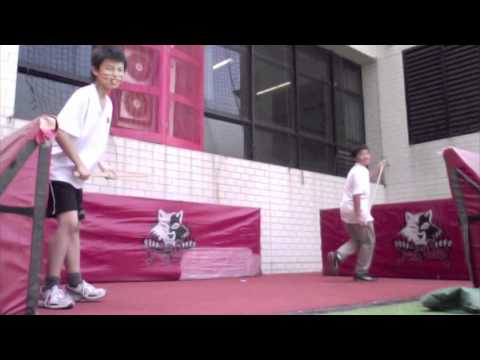 Field trips
I really liked the field trips this year because they were really meaningful, they actually help you do your summative assessment.Like in the unit How we organize Ourselves we went a lot of places like the landfill to help us understand more about the solid waste management in Hong Kong. The teachers also try their best to make the field trips as much fun as possible, I really appreciate that.

Favorite Summative Assessment
My favorite assessment of the year was the Where we are in place and time unit. Because you get to chose what subject you want to do. The subject that I was doing was Wayne Gretzky, since I am such a fan of him I decided to dig in and do a research about him. One of the most interesting fact I learned was  that not every liked Wayne, because he was so good that other parents were really jealous of him called him lot of names.