Showcase Grade 5
I had 2 learning goals throughout this year, the first one was to participate more in class and the second one was to use more of the things inside the problem solving tool box to support me when I'm doing math.
I don't think I met my first goal, I don't really ask questions in class anymore, I give statements and that's just sometimes. Sometimes I ask questions and give statements, but that just depends on what I feel like doing, most of the time even when I feel like  asking or contributing in class, I still don't.
I think I met my second goal because I used the problem solving tool box a lot when I did math to improve my problem solving skills, especially the guess and check method. The tool box really helped me during this year. I also sometimes use  the toolbox a lot when I am problem solving out of school.
Friends
This is a collage some of my friends at school. They are very nice to me and I wish they were in my class next year.
Grade 5 Camp
On May 11th-13th, my grade had our grade 5 camp. We were separated into different groups and did a lot of cooperative activities and games. Each group has a different colour and they make up different names for their group. My group colour was blue and we were called The Blue Gangstas. We had a lot of activities like raft building, rock climbing, break making, nike hiking, tie dying, the great race, team building games, mountain biking, pirate cave,etc. At first, I didn't really like the rock climbing because I was afraid of heights and was up on the rocks for 10 minutes, but then I rang the bell on the top of the rocks, that's when I started liking it.
Mini Exhibit
I really liked the summative assessment for the unit Where We Are in Place and Time. We had to choose a topic and find the history behind it. We had to make a mini exhibit. Each of the students will have to come up with 2 guiding questions. I did mine about Mozart. My 2 questions were How did Mozart influence music? and What influenced Mozart? Those questions helped me focus more. When I was doing the project, my teacher was telling my class to not make the project too wordy, but I didn't know how to make it less wordy so I didn't delete any of the text I wrote down. I also put a YouTube video about Mozart next to my exhibit on loop! I liked this piece because we get to choose the topic and we can do anything we want for our mini exhibit. We can put anything on your exhibit as long as it shows the history of Mozart.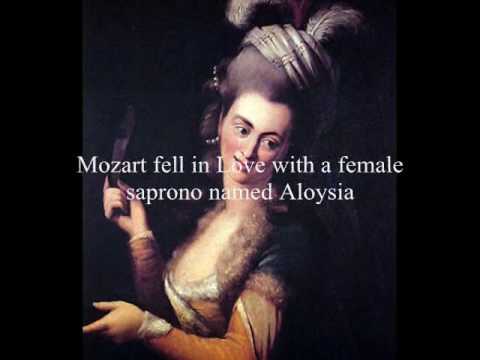 French
During French class, I learnt a lot. I learnt that instead of using the word "tu" to adults, you should use the word "vous". In the beginning of the year, I hardly knew any of the words in the story of Marie and Napoléon. If I read the story of Napoléon at the beginning of the year I wouldn't be able to even write an English reflection. I learned how to read the story about the 3 Little Pigs, Marie and Napoléon. I know how to tell people what I'm wearing, doing, eating, etc. I liked the lucky draw, the 3 little pigs and the Napoléon memorizing activity because I am good at memorizing things. I didn't really like the eating activity because everyone was repeating, screaming and yelling questions at me. I didn't like the Marie activity because nobody was actually listening to me. Most of all, I liked the normal lessons where we guess what words mean and what Madame Lum is trying to tell us. I enjoy asking the questions in class. Also, the tests in French class can be a little bit longer so students have time to proof-read their work.
Next year, I think you should do more lessons towards the end of the year, do more actions, so students will think French class is fun. I think French class is great, but I think students should have a larger chance of speaking in class. I think we should do more presenting activities in French class. I think it should be a fun and unforgettable experience for all the students Madame Lum teaches.